Gearmore Inc.
An Employee Owned Business
Gearmore supplies a wide range of Tractor / Skid Steer Attachments tomake tractors more productive. Our wide selection of equipment wasdeveloped for farm, ranch, landscape, municipal, and constructionindustries. For over 50 years Gearmore has been providing qualityimplements through servicing tractor dealers. It is Gearmore'scontinuing goal to develop and provide the finest and most reliableimplements at affordable prices. We work with our dealers to help themachieve their goals for the attachment and equipment portion of theirbusiness by adding value to products with customized design,development, testing, and marketing. We market our equipment throughfranchised tractor dealers. However, you are welcome to contact us directly fortechnical information on any of our products and your local dealer.
You can also use our web request formto send us a request.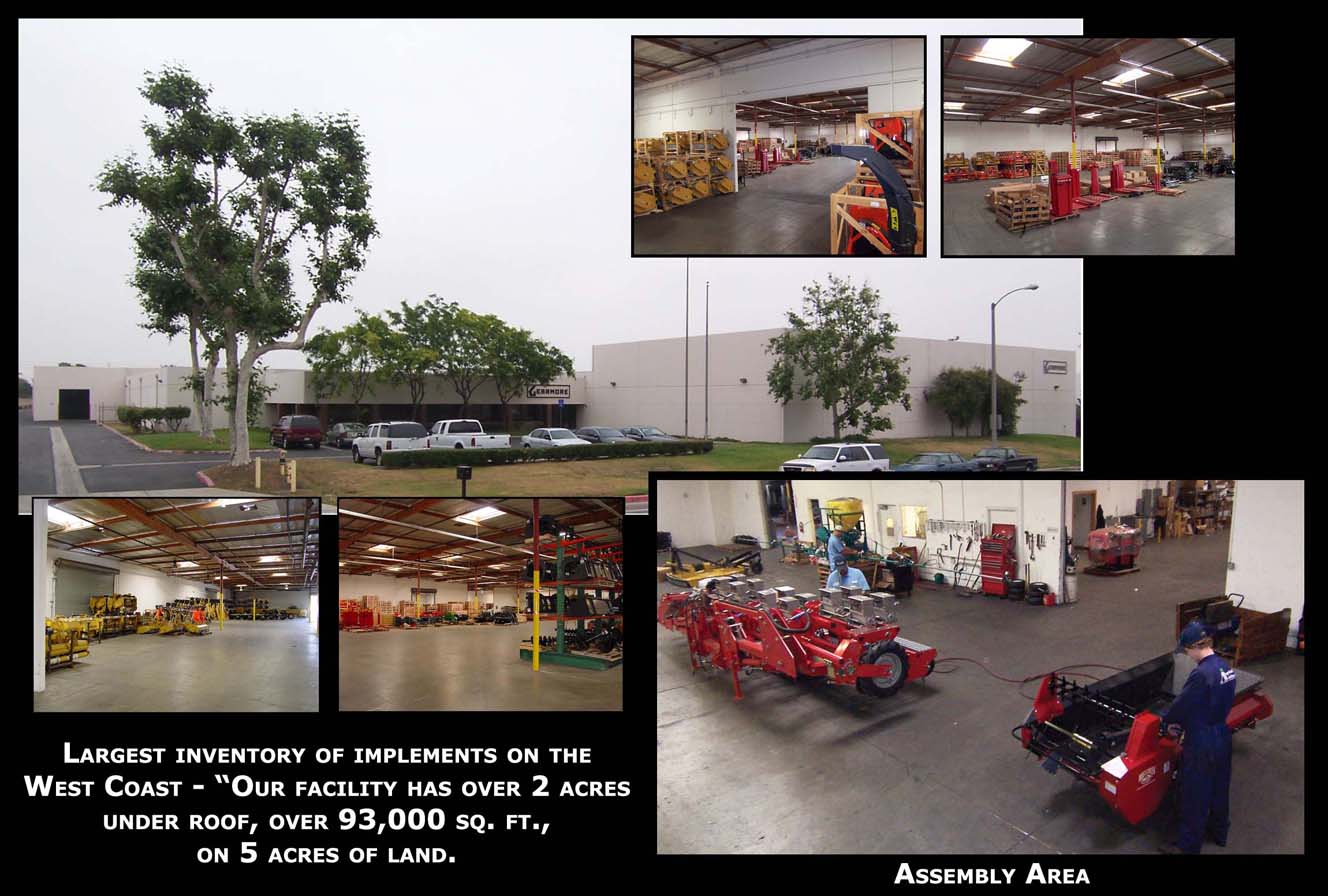 Gearmore's major marketing area is in the Southwest.
However,some products are sold nationally and worldwide.
We display equipment at major trade shows in our marketing area.
Please visit us at these upcoming trade show
Western Pecan Growers Trade Show, Las Cruces, NM - March 1-3, 2020

Grape Day, Temecula, CA - April 23, 2020

Almond Day, Fresno, CA - June 24, 2020

Sustainable Ag Expo,, Booth #A06, San Luis Obispo, CA - Nov. 16-18, 2020

Almond Conference, Booth #335, Sacramento, CA - Dec. 8-10, 2020

North Valley Nut Conference, Orland, CA - Jan. 2021

Calif Tomato Growers Exhibit, Modesto, CA - Jan. 2021

Unified Wine & Grape Symposium, Booth P1502, Sacramento, CA - Jan. 12 - 14, 2021

The Colusa Farm Show, Booth #827, Colusa, CA - Feb. 2 - 4, 2021

World Ag Expo, Booth #P26, Tulare, CA - Feb. 9 - 11, 2021

TWGGA Trade Show, Booth #725, Irving, TX - Feb., 2021
Association Memberships:

• Equipment Marketing &

Distribution Association

• California Association of

• Far West Equipment

Dealers Association

• National Onion

• California Chamber

• Golf Course Superintendents

• Lodi District Grape

Growers Association, Inc.

• California Tomato

• Washington Association of Wine Grape Growers

• Temecula Valley Winegrowers

• Texas Wine and Grape
Growers Association

• San Joaquin Valley Winegrowers

• Vineyard Team

• California Olive Oil Council